Main Menu · Search · Current Issue ·Contact ·Archives ·Centennial ·Letters to the Editor ·FAQs
In this issue's John Harvard's Journal:
Restored - Thinning Ranks - Big Thinking About Science - Harvard Portrait: Everett Mendelsohn - Completing the Campaign - Berkowitz Appeals Tenure Denial - An Accident Waiting to Happen? - Sampler of Shrubs and Vines Planned by Arboretum - Russia 2000 - Radcliffe: Stasis and Movement - Brevia - A Nod to Ham Rice - Riches Richly Rewarded - The Undergraduate: Home Ground - Sports: Tornado on Ice - Sports: Wrapping Up Winter's Games
---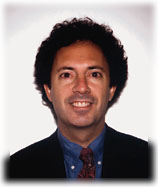 Peter Berkowitz is arguing that his tenure process was tainted.
Berkowitz Appeals Tenure Denial
Political theorist Peter Berkowitz, the associate professor of government who was denied a tenure appointment in April 1997, filed a formal grievance in January with dean of the Faculty of Arts and Sciences Jeremy R. Knowles (see "Nesson: Investigate the System," May-June 1998, page 75). His complaint, alleging procedural failures in his tenure-review process, was automatically referred, under established guidelines, to the faculty's docket committee, which consists of three elected members with the dean as chair.
Harvard's secretive process necessarily relies on discretionary judgments about who should and should not receive a lifetime appointment. In Berkowitz's case, which has attracted national media attention, the government department recommended him for tenure. Then an ad hoc committee, consisting of non-Harvard scholars and Harvard professors from outside his department, was formed to judge his candidacy and make a recommendation to President Neil L. Rudenstine, who has final say over all tenure appointments. Berkowitz has complained that some members of his ad hoc committee (whose names may be found at the website of law professor Charles Nesson's winter evidence course, "http://cyber.harvard.edu/eon/evidence/berkowitz.html"), were unqualified to judge his special field of expertise. His other major complaint centers on the influence that associate University provost Dennis F. Thompson--a fellow professor of government whose book Berkowitz had recently criticized in an article in the New Republic--might have had on Harvard faculty members on the ad hoc committee. Berkowitz feels that Thompson should have recused himself from the tenure-review process at the departmental level because the comments of colleagues are forwarded to the ad hoc committee and Thompson's might have carried special weight due to his administrative position.
Berkowitz has continued teaching under a special one-year extension of his junior faculty appointment that will end in June. The docket committee must now decide the merits of Berkowitz's appeal, and either dismiss it or appoint a further ad hoc panel to consider his complaint.
---
Main Menu · Search ·Current Issue ·Contact ·Archives ·Centennial ·Letters to the Editor ·FAQs