Main Menu · Search · Current Issue · Contact · Archives · Centennial · Letters to the Editor · FAQs
---
---
In this issue's John Harvard's Journal:
World's Fair - The 346th Unique Occasion - Honoris Causa - A Jubilation of Alumni - Commencement Confetti - Speech Excerpts: The Man Thinking Club, A Formidable Woman, and "Empires of the Mind" - Harvard in Russia: Conflicts of Interest - Tenure and Gender - Summa Circumscripta - Changes to the Core Curriculum - Salzburg Celebration - "What Is the Competition for Homelessness?" - People in the News - A Look at Institutional Ethics - For Caleb Cheeshahteaumuck and Successors - Overdue Book Returned - Campaign Checkup - Brevia - The Undergraduate: From Lonely to Alone - Live from New York - Sports
---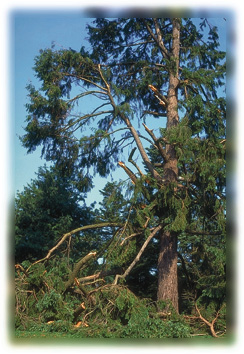 Nature pruning. The spring snowstorm that devastated the Arnold Arboretum was a heartbreaker for those who love the place and a serious strain on resources. But in its aftermath, says Peter Del Tredici, director of living collections, came a heartening spurt of unsolicited financial help from the public.Peter del Tredici
Damage Report
The April Fool's Day blizzard, which dropped 25 inches of heavy snow on Boston, did more damage to the living collection at the Arnold Arboretum than any storm since the hurricane of 1938. Ground-level assessments identified 1,736 trees that suffered damage; of these, 599 had major damage and 313 were destroyed. Worst hit were pines and other conifers. The tops of many hemlocks came to earth and brought with them evidence of disaster yet to come. They were infested with hemlock woolly adelgid, the lethal pest of native hemlocks that has slowly been making its way up the East Coast but had not heretofore been seen at the Arboretum.
Make Way for Harvard
Harvard purchased 52 acres of property in Allston, near the Business School, for $88 million between 1988 and 1994, the Boston Globe reported June 10. The disclosure occurred as the University was preparing to file its five-year master plan for development in Allston with the Boston Redevelopment Authority. Harvard now owns 192 acres in Allston, in addition to 220 acres in Cambridge. Boston mayor Thomas Menino, other city officials, and some residents were angered that Harvard had made the purchases without their knowing the identity of the buyer. A University official justified acquiring the 14 parcels through a third party by saying Harvard feared price-gouging. This magazine will make a fuller report in the next issue.
Nota Bene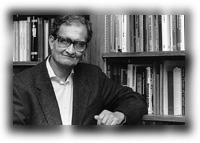 SenMary Lee
Newsworthy. The Freedom Forum's "Newseum," which opened in Arlington, Virginia, this spring as the world's first museum dedicated to the press, features an exhibit that includes Lucius Nieman and 17 journalists who have had mid-career Harvard fellowships thanks to the endowment in his memory. Among them: columnists Ellen Goodman '63, Nf '74, and Anthony Lewis '48, Nf '57, and Bill Kovach, Nf '89, current curator of the Nieman Foundation.
Honor Roll. William Estes, Starch professor of psychology emeritus, and Shing-Tung Yau, professor of mathematics, were two of nine recipients of the National Medal of Science awarded by the National Science Foundation and conferred by President Clinton April 30....Amartya Sen, Lamont University Professor, who holds appointments in economics and philosophy, received both the Edinburgh Medal and, in Barcelona, the Premi Internacional Catalunya. Each prize recognizes achievements in science and contributions to human welfare; Sen is widely known for his work on development, poverty, and famine....Herbert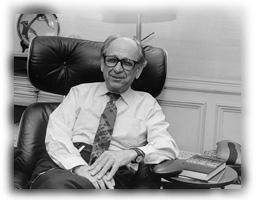 KelmanJane Reed
C. Kelman, Cabot professor of social ethics, has won the 1997 Grawemeyer Award for Ideas Improving World Order. Kelman, director of the program on international conflict analysis and resolution, won the $150,000 prize for developing negotiating processes used during the Israeli-Palestinian peace talks in Oslo....John Felstiner '58, Ph.D. '65, who teaches English and Jewish studies at Stanford, has won the 1997 Truman Capote Award for Literary Criticism for his critical biography Paul Celan: Poet, Survivor, Jew. The $50,000 award is the world's largest annual prize for literary criticism.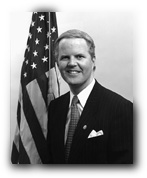 Campbell

Amplifications. The list of Harvardians in Congress ("Cantabrigians in the Capital," March-April) was one short. Republican Tom Campbell, J.D. '76, represented California's Twelfth District from 1989 to 1992, and then won a special election in the Fifteenth District in December 1995.... Harvard-affiliated winners of Pulitzer Prizes this year (see "Brevia," May-June, page 67) also included Amanda P. Bennett '75, part of a Wall Street Journal national reporting team recognized for a series on AIDS.

Deceased. Sydney J. Freedberg '36, Ph.D. '40, Porter professor of fine arts emeritus and chief curator emeritus at the National Gallery of Art, died May 6. The Renaissance art historian was awarded the National Medal of Arts in 1988, the only scholar ever to be so honored....Scientist and activist George Wald, Higgins professor of biology emeritus and a winner of the 1967 Nobel Prize in Physiology or Medicine for his discoveries in the biochemistry of vision, died April 12.
---
Main Menu · Search · Current Issue · Contact · Archives · Centennial · Letters to the Editor · FAQs