Sports
Harvard Men Edge Yale and Brown
2.10.15
Harvard Hardwood, the Harvard Magazine basketball report 
When Harvard men's basketball coach Tommy Amaker arrived in Cambridge in 2007, he professed his excitement about making "history" by leading Harvard to its first Ivy League championship in men's basketball. Since then, Harvard has won four conference crowns and multiple NCAA tournament games.
Yet none of this would have been possible had it not been for another newcomer to the university, first-year law student John Kirkland Clark, who arrived in Cambridge in 1899 with a more modest goal: bringing basketball to Harvard. The following year, Clark captained and coached the inaugural Crimson cagers to an 11-8 season, one of four winning records before the program was suspended in 1909.
Despite Clark's achievements, it soon became apparent that he had a fatal weakness: he could not beat Yale. In fact, when the teams faced off for the first time in January 1901, he refused to suit up. The reason? He had captained the Yale basketball team as an undergraduate and did not want to face his alma mater. Instead, he refereed the game, which Harvard lost 41-16.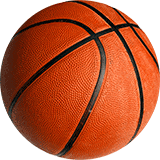 Harvard Hardwood
Sign up for Harvard Magazine's basketball e-mail and follow the Crimson all season long! David L. Tannenwald '08 will provide the latest news, game summaries, and insights as the Crimson chase another Ivy title and NCAA berth!
On Saturday, Amaker and his squad had no such qualms. Playing before a standing-room-only crowd in Yale's Lee Amphitheater, the Crimson defeated the Bulldogs 52-50. Paired with the Crimson's 76-74 overtime win at Brown last Friday, the win propelled Harvard (15-5 overall, 5-1 Ivy) into a tie with Yale (16-7, 5-1 Ivy) atop the conference. Equally important, the victories signaled that the Crimson is discovering the mental toughness that could propel the team to a fifth-consecutive conference championship.
Salvation by Saunders (and Travis)
Before even thinking about Yale, Amaker told his players that they had to defeat Brown, a squad that had taken the Crimson to overtime last year and would be desperate for its first conference victory in this meeting.
On Friday, the Bears nearly got it. After Harvard opened up a 32-19 lead with just over four minutes left in the first half, the Brown players unleashed a 20-4 run to claim a 39-36 advantage with slightly more than 15 minutes remaining in regulation. That sequence, eerily similar to what occurred in Harvard's recent home loss to Dartmouth, renewed questions about the Crimson offense. Instead of generating the inside touches and ball movement Amaker desires, the backcourt frequently settled for contested jump shots and made risky passes. At one timeout, a Harvard assistant admonished the players for acting like they were in a "pickup" game.
But this time, the Crimson didn't wilt, thanks primarily to Wesley Saunders '15, who tallied a career-high 33 points, including a buzzer-beating layup to send the game into overtime. Aiding him was classmate Jonah Travis, who scored 11 points, hauled in five offensive rebounds, and drew multiple fouls against Brown's talented front court. Brown head coach Mike Martin lauded Travis, a former starter, for excelling in his role coming off the bench, adding that this exemplifies the "unselfishness" that has helped make Harvard "the model program in our league in a lot of ways." 
Nonetheless, that Harvard only narrowly beat the conference's last-place team reinforced the fragility of its perch—a position that felt even more tenuous heading into the showdown with Yale barely 24 hours later.
A Champion's Mentality
To appreciate the tension in New Haven on Saturday, one look at the Eli student section was enough. The students—including many Yale football players, who, having lost eight straight to the Crimson, seemed desperate for a win over Harvard in any sport— hurled insults, shouted obscenities, and at one point stretched their hands to nearly touch senior Harvard co-captain Steve Moundou-Missi when he was inbounding the basketball.
Early on, the atmosphere undermined execution. After seven minutes, the game was tied at six points, and the teams had shot a combined five for 22 from the field. By halftime, when Harvard led 16-11, things weren't much better: Harvard had sunk only 31 percent of its field goal attempts and Yale just 14 percent. As Yale coach James Jones said, "The moment got the best of both teams."
In the second half, the pace quickened. Coming out of halftime, Yale hit five of its first six field-goal attempts, including two three-pointers from Jack Montague, to pull within one point; but thanks again to the elite play of Saunders and the front court's physicality, Harvard never relinquished its lead. Saunders tallied 12 of his game-high 16 points in the second half, including five free throws in the final 30 seconds. Meanwhile, Moundou-Missi and Zena Edosomwan '17 grabbed nine and eight rebounds, respectively, helping Harvard outrebound the Bulldogs (the conference's leading rebounding team) 42-32 and limiting second-chance opportunities for Yale's talented front court.
The Crimson players did not make it easy on themselves (they committed two turnovers and four fouls to nearly give away a 10-point lead in the last 100 seconds), but by winning in a hostile atmosphere, they demonstrated that they have begun to internalize a champion's mentality. Last week, Amaker said that his team had been tougher and more focused in their sweep of Penn and Princeton in part because the players had felt "embarrassed" after blowing a double-digit lead against the Big Green. To sustain that concentration against Brown and Yale, the coach urged his squad not to let the moment overwhelm them. "We talk about 'playing it out,'" he explained. "Let's not think it out." 
The message is familiar to seniors like Alex Nesbitt, who notes that the coaching staff has instilled in the squad "the same identity and standards every year, so we're never trying to find ourselves." It has also permeated the thinking of underclassmen like Edosomwan, who acknowledged feeling pressure after recently stepping into the starting center role for injured senior Kenyatta Smith. To counter it, he says, he has followed the advice of the squad's veterans and Amaker and even taken a page from the Super Bowl Champion New England Patriots' playbook: "Do your job." 
Four Weekends
The question now is whether the players and team can sustain that concentration for eight more conference games—and for 40 minutes each time. That will be especially important on March 6, when Harvard and Yale will face off again on the penultimate night of the season, at Lavietes Pavilion.
The Bulldogs wasted no time in starting to prepare. Within an hour of the final buzzer on Saturday, three Bulldogs retook the court for a shooting drill. They were aiming at the basket, the Crimson, and their place in one of the most historic rivalries in college sports.
Tidbit
After falling to Brown 83-80 on Friday, the Harvard women's basketball team scored a 65-55 upset of Yale, which had arrived in Cambridge undefeated in conference play. Leading the way for the Crimson was senior co-captain Erin McDonnell, who scored 18 points on six three-pointers. Next up for the Crimson (9-11 overall, 2-4 Ivy), is a road trip to Columbia and Cornell.