Sports
Competitive Challenges
1.26.15
Harvard Hardwood, the Harvard Magazine basketball report
During halftime of Saturday's matchup between Harvard and Dartmouth in Cambridge, a pair of former team captains—Doug Miller '10 and Matt LaBove, Dartmouth '13, chatted amiably in the stands behind the Dartmouth bench. Nowadays, they battle in the post in a recreational league at the Oak Square YMCA in Brighton, but five years ago they were facing off in Lavietes for two programs heading in opposite directions.
Along with classmate Jeremy Lin, Miller was in the midst of leading the Crimson to their first 20-win campaign, setting the stage for Harvard's run of four consecutive Ivy League championships. LaBove, on the other hand, was on his way to becoming the lone man remaining from a five-person recruiting class that played for three head coaches, won just eight conference games, and never beat the Crimson during four years in Hanover. 
Shortly after Miller and LaBove spoke, however, the programs moved markedly closer together. After Harvard started the half on a 15-4 run to take a 43-29 lead, Dartmouth reeled off 26 of the next 28 points during a 10-minute stretch in which the Big Green demonstrated greater technical acumen and more fervent competitive spirit. "They definitely wanted to win way more than us," acknowledged reigning Ivy League Player of the Year Wesley Saunders '15. 
The 70-61 loss drops Harvard's record in conference play to 1-1, sandwiching the Crimson in a four-way tie for third place. In the medium term, it signals two more substantial challenges: first, this Crimson squad has significant weaknesses; second, Dartmouth and many other Ivy teams are increasingly skilled, experienced, and optimistic that they can topple the Crimson and compete for the league championship.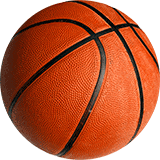 Harvard Hardwood
Sign up for Harvard Magazine's basketball e-mail and follow the Crimson all season long! David L. Tannenwald '08 will provide the latest news, game summaries, and insights as the Crimson chase another Ivy title and NCAA berth!
Consistent Inconsistency
This year's Harvard squad started the season ranked in the Associated Press Top 25, but the first sign that something was awry came in a turnover-plagued 58-57 loss to Holy Cross at TD Garden. "Our standards weren't met," head coach Tommy Amaker said after that game, during which the Crimson turned over the ball 24 times and All-Ivy point guard Siyani Chambers '16 had nine giveaways.
Saturday was eerily similar. Harvard had 18 turnovers, six from its other star player, Saunders. As a result, the Crimson squandered myriad scoring opportunities and allowed the Big Green to get easy layups in transition before the home team could set up its suffocating half-court defense. "They're very tough to score on five-on-five," said Dartmouth head coach Paul Cormier.
The turnovers are symptomatic of a larger challenge for Harvard: making use of its depth without sacrificing chemistry. Barely 15 minutes into Saturday's game, 10 Crimson players had taken the floor—a far cry from recent years when as few as seven teammates would play meaningful minutes in an entire game, and thus get to know each other's games extremely well. For Saunders, who has looked ragged (and so become more turnover prone) after playing almost 40 minutes per game, an expanded rotation means more rest. But as Amaker acknowledged, interchanging so many players diminishes the team's "rhythm." If the team is to rediscover the synchronicity of past years' squads, Amaker may need to shorten his bench—and discern which players are melding best.
Yet Saturday reinforced that the biggest issue for this year's team involves intangibles like confidence and desire. For the reigning Ivy League Player of the Year to say that his opponent wanted to win "way more than us" is shocking but accurate; it also reflects the contrasting experiences of the Dartmouth and Harvard upperclassmen. The Big Green rely heavily on three juniors and two seniors, all of whom suffered through at least one season with a single-digit win total during which they showed—as their coach said—that they were "not ever giving up."
Harvard's upperclassmen, on the other hand, have endured serious challenges, most notably the withdrawal of Kyle Casey '13 ('14) and Brandyn Curry '13 ('14) at the onset of the 2012-2013 season (see "An Historic Upset," March 2013), but each season has culminated on a progressively higher note: the team's first outright league title in 2012, its first NCAA tournament win in 2013, and the near-upset of national power Michigan State during last year's NCAA Round of 32.
If the Crimson are to capture a fifth straight league title, they are going to have to exhibit the fight that has defined the league's recent cellar dwellers. Otherwise, Amaker is apt to continue having post-game mortems in which he laments his squad's "disappointing" performances.
A Changed Opponent, An Evolving League
As much as Saturday revealed Harvard's weaknesses, it also evoked broader shifts in the Big Green program and the brimming parity across the league.
Dartmouth had last beaten Harvard exactly six years earlier: Harvard was just two games removed from an 82-70 victory over Boston College, its first win over the Eagles in the Amaker era and the national coming-out party for Jeremy Lin '10, who tallied 27 points in the upset. Harvard's slip-up then against the Big Green (who eclipsed the Crimson in overtime behind 30 points from Ivy League Player of the Year Alex Barnett) was disappointing—but the Crimson program was laying the foundation for its run atop the league.
Following Barnett's graduation, Dartmouth went downhill. In January 2010, then head coach Terry Dunn resigned after his players reportedly threatened to boycott the next game. The Big Green won just two games the rest of the year.
Since then, though, Paul Cormier has gradually improved the Dartmouth program and instilled resilience in his recruits. In his first two seasons, the squad won only five games; in his third, they captured nine contests; and last year they won 12, including a sweep of Brown and Yale for a fine finish.
Along the way, Dartmouth has also endured myriad painful setbacks, including an overtime loss in Cambridge two years ago when its squad was leading by 10 points with 1:33 to go before then senior (and current Harvard assistant coach) Christian Webster spurred a Harvard comeback by sinking three three-pointers. Even so, the Big Green kept coming back; according to Dartmouth junior Connor Boehm (whose brother, Peter '12, was part of Amaker's first recruiting class at Harvard), Dartmouth entered Saturday's game—and this year's season—with a sense of assurance: "Despite what a lot of other people think, we believe that we can compete for an Ivy League title and compete with the best in the Ivy League."
The rise of the Big Green, and their newfound confidence, are instructive for the Crimson. Many have argued that the Crimson players, thanks to the squad's recent history, now hit the court with "targets" on their backs; Cormier says there's a sense instead—following the graduation of so many Harvard stars last year—that Amaker's team is fair game. "I think everyone realizes how good they are and how well-coached they are," said Cormier, "but I don't think there's a 'They're unbeatable' feeling."
Meanwhile, the league has improved as a whole. Former Dartmouth players Ronnie Dixon and Jabari Trotter, who were in the stands on Saturday, said they were impressed by the substantial spike in the players' strength and physicality since their own graduations within the last four years. The players' improvement, paired with strong coaching, means, as Cormier noted, there's "not a bad team" across the conference, and if a team doesn't "come ready to play every night," it's going to get "whooped."
Saturday, as Harvard learned the hard way, was a case in point.
The Upside to Parity
Although the increased parity across the league makes each game more challenging, it is accompanied by a silver lining: it is highly unlikely that the league champion will have only one or two losses, as Harvard did in three of the past four years. Consequently, the loss to Dartmouth, though disappointing, does not end the Crimson's conference championship hopes.
What's more, this Crimson team still has legitimate strengths, most notably a real NBA prospect in Saunders, a smothering defense, and a senior class that—for all its struggles so far this year—has piloted the Crimson to three straight league championships.
Nonetheless, with four consecutive road games against Princeton, Penn, Brown, and Yale, the Crimson's margin for error could quickly disappear. Even two losses in the next two weekends could place Harvard on the outside looking in for the league championship.
Some day soon, this year's Harvard seniors will find themselves in the stands at Lavietes reminiscing about their playing days. Whether their memories from senior year are happy ones, we will soon find out.
Tidbits
Although Harvard's loss to Dartmouth was disappointing, the Crimson received excellent news earlier in the week when Chris Lewis, a junior at Milton High School in Alpharetta, Georgia, verbally committed to the team. ESPN's forty-third-ranked player in the high-school class of 2016, Lewis is among the most highly touted prospects in Harvard history, and his relatively early commitment could help to persuade more top recruits to join him in Cambridge.


The Harvard men's basketball team may have squandered a 14-point lead, but the women's team surmounted a 14-point deficit late in the second half to defeat Dartmouth 75-69. Leading the charge was Shilpa Tummala '16, who hit the go-ahead three-pointer for the Crimson and registered 11 points in 17 minutes. Head coach Kathy Delaney-Smith's squad, which is now 8-8 on the year and 1-1 in conference play, next hosts undefeated Princeton on Friday at 6

p.m.