Sports
Harvard Men Sweep Princeton and Penn
2.3.15
Harvard Hardwood, the Harvard Magazine basketball report
Last Wednesday, Harvard men's basketball coach Tommy Amaker sat on a leather couch in the glass-encased lounge overlooking Lavietes Pavilion, sporting salt and pepper fuzz on his face and speaking with a raspy voice.
The wear was understandable. The previous Saturday, the Crimson had lost its conference home opener to Dartmouth, despite leading by 14 points in the second half. Now Amaker was preparing his squad for the weekend's games at Princeton and Penn—a trip Harvard had swept just twice. If Harvard lost both games, the quest for a fifth consecutive conference title would effectively be over before Groundhog Day.
But the Crimson responded emphatically, defeating Princeton 75-72 on Friday and throttling Pennsylvania 63-38 on Saturday. Together, the victories suggested that after months of inconsistent play, the team has increased its offensive versatility and sharpened its focus—attributes that will prove imperative in this week's showdown with league-leader Yale.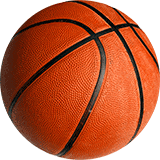 Harvard Hardwood
Sign up for Harvard Magazine's basketball e-mail and follow the Crimson all season long! David L. Tannenwald '08 will provide the latest news, game summaries, and insights as the Crimson chase another Ivy title and NCAA berth!
"Bench and Balance"
One of the biggest challenges for this year's squad has been scoring. Apart from reigning Ivy League Player of the Year Wesley Saunders '15, who averages 15.3 points per game, every Harvard player is averaging fewer than 10 points per game. (Last year's squad had three players who averaged double digits.) Paired with the Crimson's outside shooting woes, this has led opponents to carefully mark Saunders and clog the paint. In effect, other teams have dared Harvard to beat them from the outside. 
In the first half against Princeton, Corbin Miller '15 ('17) responded. The guard, who missed the past two seasons on a Mormon mission, sank six of seven shots, including five three-pointers, to stake the Crimson to a 39-29 halftime lead. The feat was doubly impressive because Jadwin Gymnasium, the Tigers' court, is a cavernous dome that can be disorienting for shooters. Miller said, "I saw that first [shot] go down, and the rest of them felt really good." 
In the second half, the Tigers guarded him more closely; this opened up opportunities inside for players like Jonah Travis '15, who scored on an array of post moves to tally 12 second-half points. Largely thanks to his play, Harvard was able to overcome a bevy of missed free throws late in the game and stave off Princeton's comeback.
Miller and Travis's performances demonstrated that Harvard's offense can be systematic and versatile and possesses depth. Amaker says that the team prefers to play inside-out: it wants to begin possessions by getting the ball inside when a guard passes to the post or dribbles into the lane; then, the player with the ball can shoot or pass to an open outside shooter. Travis and Miller provided the best inside-out tandem Harvard has had all year.
Their strong play also decreased the burden on Saunders. In previous games, the senior guard had accounted for as much as 42 percent of the team's points. On Friday, he still had 14 points, but his eight assists showed that he was creating opportunities for teammates. In one sequence, Saunders received a pass in transition and drove to the basket, which drew the defense; he then passed to Miller for an open three. Harvard's offense is most threatening when Saunders has the ball and the Crimson doesn't need him to score.
Most impressively, Miller and Travis, both of whom started the season's first two games, came off the bench at Princeton. According to Amaker, the Crimson takes pride in its "bench and balance," but Miller and Travis's production was exceptional. If they can sustain this impact, Harvard can wear opponents down in the league's grueling schedule of back-to-back games. 
Defense and Focus
If the offense shone against Princeton, the defense highlighted a 63-38 dismantling of Penn. In the first half, the Crimson held the Quakers to six field goals on 30 percent shooting, en route to a 36-15 lead. Had Amaker not begun emptying his bench with roughly 10 minutes left in the game, secure in what was then a 30-point advantage, the margin of victory might have ballooned further. But having the chance to play seldom-used guards, such as freshman Andre Chatfield and senior Alex Nesbitt, both of whom had been injured, gave Amaker an opportunity to evaluate players who may prove useful down the stretch.
That he was in a position to play them suggested that the team had become far more focused. As senior co-captain Steve Moundou-Missi acknowledged, Harvard "took things a little lightly" once it opened up a large lead against Dartmouth; it was conceivable that the Crimson would again let down against the Quakers: Penn, with just six wins, is far weaker than its past championship teams. By blowing out a weaker opponent, and completing the first of those challenging road trips, the Crimson showed signs of a champion's concentration.
"Next Play"
But there is no time to relax. After traveling to Brown on Friday, Harvard heads on Saturday to Yale. Last year, the Elis were the lone team to beat the Crimson in conference play. This year, they boast an Ivy League Player of the Year candidate in junior Justin Sears, a victory over defending national champion UConn, and the hunger of a program that has not won a conference championship since 1962.  
Yet Amaker understands the challenge of sustaining success. As a point guard and assistant coach at Duke for Mike Krzyzewski, he helped lead that program to national prominence in the 1980s and keep it there in the 1990s. (Just last week, Krzyzewski became the first men's coach in Division I history to win his thousandth game.)
At Lavietes last Wednesday, Amaker perked up when he was asked about a conversation he had with his mentor just before that milestone—and a lesson that Krzyzewski had instilled in him: the phrase "next play," meaning, "Whatever good or bad can come your way, whether it's on the court or off the court…move on to the next play."
After falling to Dartmouth, Amaker and Harvard moved on to the "next play" with great aplomb. Now, after beating Penn and Princeton, they must do so again—because the "next play" is the biggest game of the year.
Tidbit
While the men's basketball team swept Princeton and Penn on the road, the Harvard women's team lost to the Tigers and Quakers at home. On Friday, the Tigers, who are 19-0 and ranked eighteenth in the country, won 96-46. Against the Quakers, the Crimson held a 33-30 halftime but fell 74-69. One of the bright spots in the loss was senior Temi Fagbenle, who eclipsed the 1,000-point mark for her career.