Harvard Squared
Extracurriculars
Online sites for learning and wellness at home

During these unprecedented days of social distancing, countless organizations and individuals have put their services to use online to console, strengthen, and stimulate the brain and body—at home. One of them is the Om Namo Center, in Cambridge. "As a yoga and movement studio, this was a way we could continue offering ways to help people cope with stress and emotions during this time," says Tom Hogan, yoga teacher and studio manager. Waiting and worrying about news—from the government, virus testing, and friends and family members—can keep anyone in a helpless holding pattern. But contemplative activities can raise awareness of the choices and agency that we do have, Hogan adds, particularly about what to eat and how to care for our bodies; when to watch screens—and when to shut them down; and whom to best connect with, and how. "Not every day is sunny," says Hogan, "and when it's raining, there are still ways to help ourselves. We can get an umbrella!"
Om Namo Center
omnamocenter.com
Classes offered through Zoom include vinyasa and restorative yoga, NIA dance, and meditation. Check out the dynamic slow-flow session taught by Alecia Dayger, and other classes led by long-time Cambridge instructor Dan Boyne, M.Ed. '98, director of recreational rowing at Harvard.
Sean Bjerke
seanbjerke.net
The extraordinarily fleet-footed—and patient—Bjerke normally teaches House dance at Cambridge's Dance Complex; now he offers free and fee-based classes online. House dance features elements of breakin', jazz, hiphop, and African dance, along with martial-arts moves. It's nearly as energizing to watch as to do, and to maximize the fun, try Bjerke's classes with your children. Kids from ages three to 18 can also join classes through The School of Classical Ballet (modern, tap, and jazz styles are offered, too).
Office for the Arts at Harvard
ofa.fas.harvard.edu
"Pause for Art: Creative Moments from Harvard" offers a series of short video performances for anyone seeking "beauty, comfort, and connection." Daily segments are accessible via Facebook, Twitter, Instagram, and You Tube.
Harvard Art Museums
harvardartmuseums.org
Open the mind to the seemingly infinite range of creativity apparent in more than 230,000 browsable works, including drawings and paintings by Pablo Picasso, ancient manuscripts, and photographs by Alfred Stieglitz. Or learn, via a Vimeo segment, why October Noon (1891), by George Innes, is one of conservator Kate Smith's favorite paintings. (To gain perspective on the global contemporary fine-art scene, try perusing Artsy.net.)
Harvard Book Store
harvard.com
Support this and other independent booksellers by purchasing titles, audio books, and gift cards online—and also try out the benefits of the store's personal curatorial "Virtual Book Recommendation Service."
Woodberry Poetry Room
library.harvard.edu
More than 600 literary recordings from the 1930s to the present have long been available online, but poetry, with its unvarnished truisms, might ultimately be the best means of capturing and communicating the bewildering strangeness of this time.
Spotlight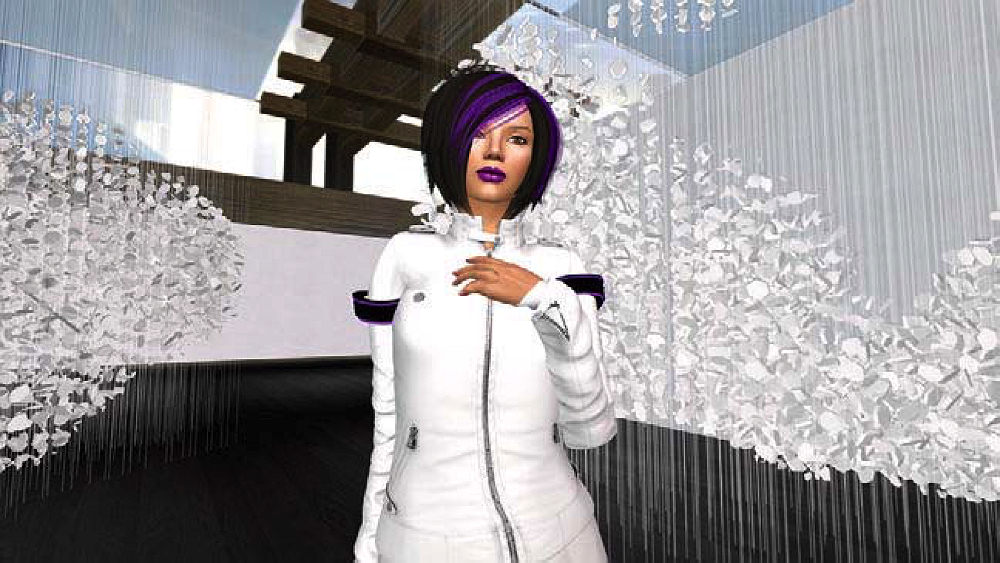 The dynamic "Open World: Video Games & Contemporary Art," scheduled to be at the Currier Museum of Art through June 28, highlights artists who have incorporated gaming themes and culture into their work. Organized by the Akron Art Museum, the exhibit doubly employs the term "open world," which describes not only players' ability to choose among scenarios and objects (as opposed to more structured video-gaming parameters), but also the artistic choices on display: from traditional paintings and sculptures to reconceptualized games. Cory Arcangel's I Shot Andy Warhol (2002) is a hacked cartridge of the 1984 Nintendo game Hogan's Alley, in which the "gangsters" and "innocents" are replaced with iconic images of Warhol, Flavor Flav, and Colonel Sanders, among others. The elegiac Epiphany (a digital representation of Cloudscape, a 2013 installation by artist Hannah Claus) comes from TimeTraveller™, the 2008-13 series by the artist known as Skawennati. Like video games themselves, the exhibit serves to mirror, extend, or mutate culture and to play with continuing questions about the role of virtual reality in "real" reality—and its still-untold influence on our lives and imaginations.