News
Mitrovica Named a MacArthur Fellow
9.25.19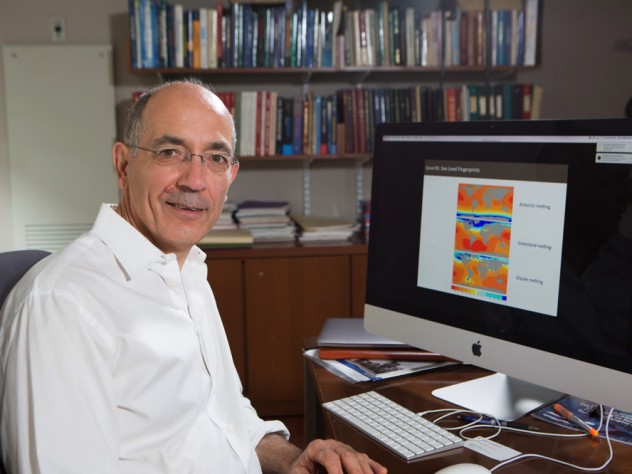 Courtesy of the John D. & Catherine T. MacArthur Foundation
Courtesy of the John D. & Catherine T. MacArthur Foundation
Baird professor of science Jerry X. Mitrovica, a geophysicist, has been named a 2019 MacArthur Fellow. Mitrovica is a pioneer of the field known as dynamic topography, which tracks the rise and fall of the earth's crust across timespans ranging from a day to millennia. He has demonstrated the connections between climate change and whole earth geophysics (when polar ice melts, for example, this affects the earth's spin) and he has been instrumental in reminding people of the counterintuitive fact that if the Greenland ice sheet melted, sea level would drop 20 to 50 meters at the adjacent coast because the localized gravitational effects of the 3,000-trillion-ton ice sheet would be lost. Elsewhere around the globe, beyond 2,000 kilometers from Greenland, sea levels would rise more than the global average. (For more about this and other aspects of Mitrovica's research, read the Harvard Magazine feature article, "The Plastic Earth").
The MacArthur Foundation's Fellowship award cited the importance of Mitrovica's work:
 Understanding the rate of ice melt and glacial collapse as climate changes is critical to forecasts of sea level rise. To deepen our understanding of the fate of ice sheets in a warming world, [Mitrovica] and collaborators are also examining the geophysical, geological, and geodetic (Earth's shape and gravitational field) signatures of ice sheet and sea level changes over vast time periods, providing key constraints on ice volumes and stability during previous warm periods in Earth history. Mitrovica is reshaping our understanding of the complex relationship between sea level and melting ice sheets and the variable impact that climate change will have on specific communities.
Other Harvard-affiliated awardees announced today are: