Sports
Football 2017: Harvard 6, Penn 23
11.11.17
On Saturday at Harvard Stadium, it was a blustery 29 degrees at kickoff. The frigidity of the weather would be matched by that of the Harvard offense. Held to two field goals by an intelligent, hard-hitting Penn defense, the Crimson succumbed 23-6. The result gave both teams records of 5-4 overall and 3-3 in Ivy League play. When Yale, which has one Ivy loss, beat Princeton (see "Weekend Roundup," below), Harvard and Penn were eliminated from the title race.
The defeat made this the first year since 2000 that Harvard will have fewer than seven victories. Saturday also marked the first time the Crimson did not score a touchdown since September 19, 1998, when it was shut out at Columbia 24-0. Moreover, Harvard had not been held to single digits in a game since November 14, 2009, when it lost 17-7 to Penn.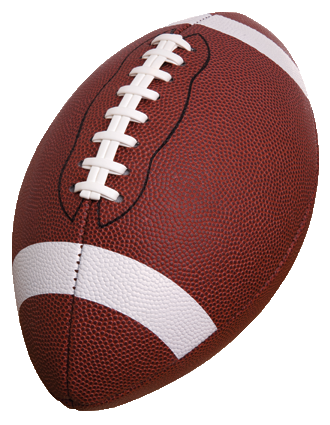 Harvard Football
Sign up for Harvard Magazine's football e-mail and follow the Crimson all season long! Dick Friedman will provide the latest news, game summaries, and insights.
Crimson coach Tim Murphy lauded the Quakers, who bottled up Harvard's running game, limiting the Crimson to 161 exceedingly hard-earned yards, and blanketed the Harvard receivers. Penn provided "a very narrow window [in which] to throw the ball," said Murphy; time after time this canny strategy resulted in Harvard's quarterback (senior Joe Viviano for three quarters, freshman Jake Smith in the last) either tossing the ball away or scrambling for a few yards. "We never really had any great momentum offensively," Murphy said. For all that, the Crimson had its chances. "But we did not capitalize on our opportunities," the Harvard coach summed up.
The Quakers did—right from the get-go. On the game's first play from scrimmage, running back Tre Solomon swept right, cut upfield and, sprinting past his team's sideline, ran 77 yards for a touchdown. Jack Soslow added the extra point. With 17 seconds gone, it was Penn 7, Harvard 0. That was the bad news. The good? There were 59 minutes and 43 seconds in which to respond.
Early in the second period the Crimson did just that. Junior defensive back Cole Thompson picked off a pass from Quakers quarterback Will Fischer-Colbrie at the Harvard 46. (It was Thompson's second interception in as many weeks.) Viviano completed two passes to senior tight end Jack Stansell; then freshman Aaron Shampklin slashed 15 yards to the Penn 19. The Crimson got another first down when Viviano gained nine and junior halfback Charlie Booker III got the needed yard. But from there the Crimson could not push the ball over the goal. On fourth down sophomore Jake McIntyre came in and booted a 24-yard field goal. Penn 7, Harvard 3.
Fischer-Colbrie coolly responded. He led the Quakers from their 16 on a 12-play, six-and-a-half-minute march—kind of a statement drive—that mixed power running and two clutch passes to tight end Nicholas Bokun. At the Crimson five, the defense stiffened. Soslow matched McIntyre's field goal with a 22-yarder of his own. Penn 10, Harvard 3. After the Crimson went three-and-out, Penn almost got more points, reaching the Harvard 21 before senior defensive back Tanner Lee picked off a pass to end the half.
At that point, the Crimson was fortunate to be in it. Harvard had been outgained 255 yards to 82. (Of course, 77 yards of Penn's total came on one play.) When the second half began, Viviano came out firing, hitting senior tight end Ryan Antonellis for 20 yards and junior wideout Henry Taylor for 18. Rushes by Shampklin and Viviano brought the ball down to the Penn nine.
Then came the sequence that perhaps defined the game. Senior offensive lineman Dan Laden was called for a false-start penalty. On the next play, Viviano dropped back and pump-faked; however, in this case, he who pump-faked was lost. Viviano threw to the right, and Penn defensive back Conor O'Brien was there to snare it. O'Brien returned it 39 yards to the Penn 48. On the next play Solomon broke a 43-yard run to the Crimson nine; on the play after that, he ran the remaining nine yards. But Penn was called for holding, pushing the Quakers back to the 19. Didn't matter. Fischer-Colbrie lofted a pass to wideout Justin Watson, who was in the end zone, behind the Crimson defenders. Soslow kicked the extra point. Penn 17, Harvard 3.
Again the Crimson tried to rally. Viviano finally was able to unsheath his ultimate weapon, throwing a bomb to junior wideout Justice Shelton-Mosley, who despite tight coverage made the grab for a 45-yard gain to the Penn 25. The Crimson reached the Penn eight; this time they were called for holding. Again Harvard had to settle for a field goal, a 32-yarder by McIntyre. Penn 17, Harvard 6.
Then ensued a game of field position which the Quakers increasingly won. The Harvard defense at least held Penn to another Soslow field goal, a 40-yarder. Penn 20, Harvard 6.
As the third quarter ended Murphy changed quarterbacks, bringing in Smith. His reasoning: "We got nothing to lose. We needed a spark." Smith had some moments, completing eight of 15 passes for 81 yards, but against the resourceful Quaker defense he was fighting an uphill battle. With seven minutes to play, Soslow effectively clinched the game with a 36-yard field goal. Penn 23, Harvard 6. The game was punctuated when a pass by Smith accidentally hit the umpire in the face. (He walked off under his own steam.)
To finish this problematic season, Murphy, his staff and his team must get ready for Yale. When asked if his quarterback situation next week is still to be determined, Murphy responded, "Yeah." Perhaps of larger concern is having to gird for another superior runner, this time Eli freshman Zane Dudek, who gained 180 yards and scored three touchdowns against Princeton. In Ivy games, Dudek has racked up an otherworldly 7.5 yards per rush. All season long, the Crimson has been gashed by top runners such as Cornell's Chris Walker and Penn's Solomon; Dudek may be the toughest test.
It Was Fun While It Lasted: That seven-way tie possibility we mentioned last week? Not gonna happen. Yale's 35-31 win over Princeton on Saturday gave the Elis a 5-1 record and at least a share of the title. Now only Columbia and Dartmouth, each with two losses, can grab a championship share; both must win and hope Harvard beats Yale.   
Abercrombie Update: Ben Abercrombie '21, the defensive back from Hoover, Alabama, who suffered a spinal injury in the opener against Rhode Island, is now in Atlanta's Shepherd Center, which specializes in spinal-cord and brain-injury rehabilitation. His family has been posting periodic reports on a CaringBridge website. On November 6, his father, Marty, wrote, "Even though it seems longer, Ben was injured seven weeks ago this past Saturday. The medical team here at Shepherd reminded us last week that he is still early in the recovery phase. We are early in the 1st quarter of this long battle. So far, it seems like we have been on defense the entire game but we are about to go on offense!
"One therapy that Ben really enjoyed last week was the tilt table. Basically they strap him to a padded table and slowly raise his head up and allow his body weight to shift towards his legs. This activity makes many people light-headed as your head goes higher and higher. Ben did quite well on the tilt table and one of the other patients called him the Tilt table champion! That comment put a big smile on Ben's face."
Weekend Roundup
Dartmouth 33, Brown 10
Yale 35, Princeton 31
Columbia 18, Cornell 8
Coming up: The 134th Playing of The Game, at the Yale Bowl.  Kickoff: 12:30 p.m. The game will be telecast on CNBC and the Ivy League Network, and broadcast on the radio on WRCA 1330 AM, 106.1 FM and 94.5 FM-HD2, and WHRB FM 95.3. The Elis stand at 8-1 overall. Harvard trails in the all-time series 59-66-8. Last year's 21-14 defeat in Cambridge broke a nine-game Crimson winning streak.
The score by quarters
| | | | | | | | | |
| --- | --- | --- | --- | --- | --- | --- | --- | --- |
| Penn | 7 | 3 | 10 | 3 |   | — |   | 23 |
| Harvard | 0 | 3 | 3 | 0 |   | — |   |   6 |
Attendance: 10,122