News
Basketball Largess
10.26.16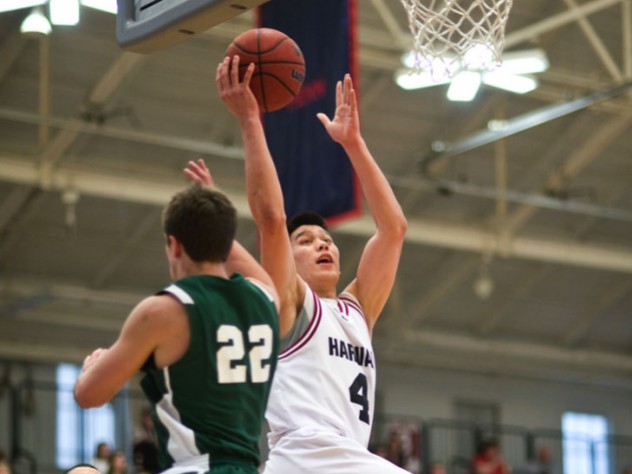 Photograph by Jon Chase/Harvard Public Affairs and Communcations
Photograph by Jon Chase/Harvard Public Affairs and Communcations
Jeremy Lin '10, a Crimson basketball star and now a successful NBA professional, used the occasion of the season-opening Brooklyn Nets-Boston Celtics game today to unveil a $1-million gift to the University, to support undergraduate financial aid and the comprehensive renovation of Lavietes Pavilion, the campus arena, now under way.
Although a few Crimson athletes have significant, extended, and financially rewarding professional careers (New York Jets quarterback Ryan Fitzpatrick '05 comes to mind), Lin is an especially high-profile example; throughout his career, he has attracted a great deal of attention as an Ivy, Asian-American player in a league with few such members. (The announcement comes, fortuitously, in the middle of litigation claiming that Harvard College discriminates against Asian-American applicants for admission—claims that the University vigorously rejects.)
In Harvard's announcement, Lin stated, "Without question, my time at Harvard prepared me well for success both on and off the court. I'm honored to put that same world-class education in reach for deserving students and to support improvements to the facilities where I spent countless hours practicing and competing."
Read the announcement here.