Sports | Football
Football: Harvard 31, Georgetown 17
10.2.16
"The game was not as close as the score might indicate." The most extreme case of this often jocular athletics adage occurred this past Friday night at Harvard Stadium. On a dank, sometimes rainy evening before a small, hardy assemblage, Harvard pushed Georgetown up and down the turf, holding the ball for 11 more minutes, outgaining the Hoyas in total offense 535 yards to 266, and racking up 33 first downs to Georgetown's nine. Yet when the final whistle sounded, the score was conventional: Harvard 31, Georgetown 17.
The victory elevated the Crimson's record to 3-0. The Hoyas, of the Patriot League, fell to 3-1. (This also was the third straight year that Harvard has prevailed against this foe, by an aggregate score of 110-20.) Harvard extended its unbeaten streak in Stadium night games as well, to 14.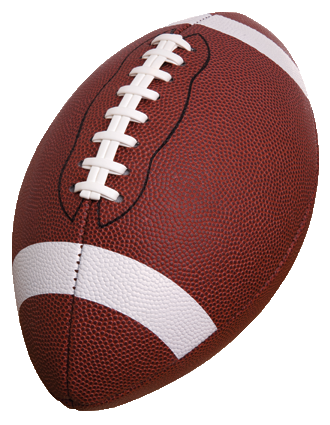 Harvard Football
Sign up for Harvard Magazine's football e-mail and follow the Crimson all season long! Dick Friedman will provide the latest news, game summaries, and insights.
The dreary weather, the late hour, and some undisciplined play on both sides conspired to test everyone's endurance. "It seemed like the longest game in NCAA history for a game that didn't go into overtime," joked Harvard coach Tim Murphy afterward.
Harvard was playing without two of its stars, wide receiver/return specialist Justice Shelton-Mosley '19 and offensive tackle Max Rich '17, plus Rich's linemate DJ Mott '18, all of whom were ruled out with what were termed "minor injuries." Murphy admitted that the coaches and training staff were "probably a little bit conservative" in holding out the trio, and that had this been a game with title implications—or The Game—they might have played. They probably will be available on Saturday against Cornell.
They were not needed, especially in the first half when Harvard had its Class of  '17 A-tandem—quarterback Joe Viviano and All-Ivy H back/tight end Anthony Firkser—on the field. Viviano had his third straight strong performance. Playing a little more than 17 minutes, he completed 15 of 21 passes for 210 yards and three touchdowns. He then retired in favor of backup Tom Stewart '19. "We need to get everyone reps," explained Murphy. Shelton-Mosley's absence was an opportunity for a corps of wideouts to get valuable playing time: Joe Foster '17 (eight receptions), Alex LaPolice '19 (six), Brian Dunlap '19 (three, including a touchdown) and Cody Chrest '20 (two, including a score). Likewise, running back Noah Reimers '19, who had fumbled twice the previous week in the 32-22 victory over Brown, got a chance to show he could hold onto the ball. (Not fumbling is now known in footballspeak as "ball security.") Reimers succeeded while netting 50 tough yards on 15 carries. He also made a reception for a 29-yard gain.
Viviano was sharp. Getting the ball after the opening kickoff, he took the Crimson 80 yards in nine plays for a score, mixing the runs of Semar Smith '18 and Reimers with passes to Foster, LaPolice, Dunlap and Firkser. To finish the drive, Viviano tossed a 17-yarder deep in the right corner of the end zone to a leaping Dunlap, who brought it down behind his shoulder for his first career touchdown. In degree of difficulty on a scale of 1-to-10, this was about a 9.5. Jake McIntyre '20 kicked the extra point. Harvard 7, Georgetown 0. (The previous point-after specialist, Kenny Smart '18, now handles the kickoffs.)
After the Harvard defense forced a three-and-out—thanks largely to two hurries of Hoyas quarterback Tim Barnes by defensive lineman DJ Bailey '19—the Crimson got the ball on its 30. Involving the same panoply of runners and receivers, Viviano this time needed only eight plays to take the Crimson to a touchdown, finding Firkser in the middle for an 11-yard score. McIntyre again added the point. Harvard 14, Georgetown 0.
At this juncture, the game had every potential of degenerating into a blowout. But after an exchange of punts, Georgetown took over at its 24 and ran a wide-receiver screen—a play Harvard uses effectively. Hoist with its own petard! Barnes tossed a pass to his right, where it was caught by speedster Brandon Williams. Keyed by some crunching blocks, Williams rambled all the way for a touchdown. Henry Darmstadter kicked the point. Harvard 14, Georgetown 7.
Amazingly (given the growing statistical disparities), it threatened to become even more of a ballgame when the Hoyas blocked a punt by Zach Schmid '18 and took over on the Crimson 20. On fourth-and-2 from the 12, Georgetown decided to go for the first down—but Barnes's pass was broken up by Raishaun McGhee '17. (Extremely feisty all night, McGhee finished with seven tackles and two pass breakups.)
Back came Viviano. On the fourth play, from the Crimson 25, he dropped back and saw Firkser open in a seam. Viviano threw, Firkser caught and outran the Hoyas the rest of the way for a touchdown. "Once we saw [the defensive backs] biting on some plays, I was able to get more open downfield," said Firkser (five catches, 147 yards—that's 29.4 yards per catch—two touchdowns).
Exit Viviano. Enter Stewart, who piled up yards and directed Harvard to an 18-yard field goal by McIntyre (from the right hash mark, a tough kick for a left-footed booter.) But he also wasted a long drive by tossing an end-zone interception, one of two he perpetrated. At the half, the score was Harvard 24, Georgetown 7. Selected stats read thusly: first downs, Harvard 25, Georgetown 3; total offense, Harvard 418, Georgetown 134; time of possession, Harvard 19:57, Georgetown 10:03.
Midway through the third quarter, Stewart handed the baton to Cam Tripp '19. Early in the fourth quarter, facing third and goal from the Hoyas' 10, Tripp dropped back, maneuvered away from the rush and floated one to Chrest, who was running along the back line of the end zone. It was the first career touchdown for each. McIntyre again converted. Harvard 31, Georgetown 7.
The Hoyas scored the final 10 points, on a 43-yard field goal by Darmstadter and another bolt out of the blue, a 76-yard run off tackle by Isaac Ellsworth. It could have been worse: a Tripp fumble at the Harvard 6 was erased on the next play by linebacker Anthony Camargo '19, who made an end-zone interception.
"We have a lot of room for improvement, but we play really hard, we play with a lot of emotion, and at times, we play really well," summed up Murphy. And next week against Cornell, he hopes, with a full roster complement.
IN MEMORIAM: Chester M. Pierce '48, M.D. '52, died in September after a long illness. Pierce was the first African American to play in a major college football game south of the Mason-Dixon line when he suited up at tackle in 1947 at Virginia over the initial objections of administrators in Charlottesville. (The game passed without incident.) Pierce also played basketball and lacrosse for the Crimson. He went on to become a distinguished psychiatrist and educator. In 2009 the Division of Global Psychiatry at Massachusetts General Hospital was renamed in his honor. Pierce was 89. (For more, see "New Faces," January-February 2011, page 64.) 
WEEKEND ROUNDUP
Penn 37, Dartmouth 24
Princeton 48, Columbia 13
Rhode Island 28, Brown 13
Cornell 39, Colgate 38
Lehigh 63, Yale 35
Coming up: On Saturday, in an unexpected battle of unbeatens, Harvard faces Ivy rival Cornell at the Stadium. Kickoff: 1 p.m. (The game will be broadcast on WXKS 1200 AM, 94.5 FM-HD2 and WHRB-FM 95.3, televised on One World TV, and streamed on the Ivy League Digital Network.) A cellar dweller in 2015, the Big Red this year is 3-0, and 1-0 in league play. Harvard leads the series 46-32-2, including a 40-3 victory last year in Ithaca. 
The score by quarters
| | | | | | | | | |
| --- | --- | --- | --- | --- | --- | --- | --- | --- |
| Georgetown | 7 | 0 | 0 | 10 |   | — |   | 17 |
| Harvard | 14 | 10 | 0 | 7 |   | — |   | 31 |
Attendance: 7,138