Sports | Football
Football: Harvard 51, Rhode Island 21
9.18.16
As the 143rd season of Harvard football kicked off last Friday night at the Stadium, it took two minutes and eight seconds for the long-awaited regime of quarterback Joe Viviano '17 to establish itself. That was the elapsed time of the Crimson's scoring drive on its opening possession against Rhode Island, a trek that covered 61 yards in a brisk six plays and culminated in a 15-yard touchdown strike from Viviano to H-back Anthony Firkser '17.  By the end of the first quarter Viviano—with arm, legs, and aplomb—had staked the Crimson to a 21-0 lead. The final score was 51-21, Harvard's second straight opening-day win over a recent rival from the Colonial Athletic Association.  (The Rams' 2016 record dropped to 0-3.)  All-time, Harvard is now 118-23-2 in openers, and the 51 points was the most scored in a season's first game since 1967 (Harvard 51, Lafayette 0).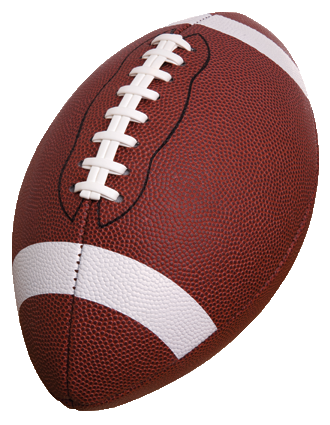 Harvard Football
Sign up for Harvard Magazine's football e-mail and follow the Crimson all season long! Dick Friedman will provide the latest news, game summaries, and insights.
In the Ivy League's preseason media poll, defending co-champion Harvard had been predicted to finish first again—a somewhat surprising choice, perhaps testament to the dynastic brand name and the mastery of coach Tim Murphy, who has steered the Crimson to nine titles in his previous 22 seasons in Cambridge.  Harvard still boasted weapons such as wideout/kick returner Justice Shelton-Mosley '19, last season's Ivy rookie of the year; Firkser, second-team All-Ivy and the latest in a line of stellar Crimson tight ends/H-Backs; and returning All-Ivy defensive back and 2016 captain Sean Ahern '17. But anywhere else, this would be a rebuilding year—and it might yet be in Cambridge. The graduation losses from last year's 9-1 team were grievous: all three starters from a seasoned, ball-hawking linebacking corps; an offensive line from which three members are now in the NFL; sure-handed tight end Ben Braunecker, who is now on the Chicago Bears' practice squad; money-in-the-bank runner Paul Stanton; and perhaps most important, quarterback Scott Hosch, last season's Ivy offensive player of the year.
How can you pick a team that has a question mark at quarterback? Many voters, however, were aware that, if not for a preseason foot injury, the strong, athletic Viviano might have supplanted Hosch as the starter last year, and they were willing to bet on that talent. On opening night that wager seemed justified, with an asterisk: Rhode Island was not a top-caliber test. In a bit more than three quarters, Viviano was 24-of-32 passing for 290 yards and three touchdowns (and no interceptions). He rushed 10 times for 51 yards and one scintillating touchdown. Above all, he was in command. Murphy, a tough critic, was pleased, especially given that this was Viviano's most extended outing since his days at Conestoga High School in Berwyn, Pennsylvania. "Joe will get better, but I give him a very high grade," said the coach afterward.
The event passed unnoticed, but this was the hundredth anniversary of night football at the Stadium…kind of. On September 16, 1916, there was a practice held under newfangled arc lights. As the Boston Traveler reported the next day, "Eleven lamps, ranging in power from 250 to 1500 watts were thrown on the field, individually and collectively." Continued the account, "The experiment was pronounced a success, the field being illuminated well enough to [allow] signal drill, the tossing of forward passes and some fairly high punts, in each instance those on hand having little trouble in following the flight of the ball."  (Those of us who prefer daytime football continue to question if this was a mark of progress.)
On a warm, breezy evening a century later, the lights were considerably brighter when Viviano and the Harvard offense took the field on its 39-yard-line after the defense had forced the Rams to punt. Viviano's first pass was auspicious: a 30-yard completion to tight end Jake Barann '18. Two plays later he got Shelton-Mosley into the mix with a 10-yard completion. Two plays after that he found Firkser on a slant pattern for a 16-yard touchdown. Kenny Smart '18 kicked the extra point. Harvard 7, Rhode Island 0. (And thus Harvard's scoring streak was extended to an Ivy record 179 games, dating back to September 19, 1998, when the Crimson lost to Columbia 24-0.)
On the next series, Firkser again proved the go-to guy. On fourth down and six from the Rhode Island 37, Harvard went for a first down and cashed in when Viviano found Firkser down the middle for 29-yard gain. On the next play, running back Semar Smith '18 walked into the end zone. Smart converted. Harvard 14, Rhode Island 0. (On the day, the dependable Smith had a team-leading 107 yards on 19 carries.)
Rhode Island got the ball, but not for long. Ahern, active all evening, forced running back T.J. Anderson to fumble and Crimson defensive lineman Miles McCollum '17 pounced on the pigskin at the Rams 22. The Harvard offense came back on the field, and runs by Smith and Viviano took the ball down to the Rhode Island eight-yard-line.
Then came Viviano's highlight-reel play. Dropping back to pass, he bounced off one Ram rusher and spun away from another. Seeing an alley, he dashed into the end zone. He then spiked the ball—"I was excited," he explained—incurring a 15-yard penalty (assessed on the ensuing kickoff) for unsportsmanlike conduct. Viviano could be forgiven: it was his first touchdown since his Conestoga High days, and it had been a long time coming. Smart kicked the point. Harvard 21, Rhode Island 0—and there still were almost two minutes left in the quarter.
The second quarter largely was spent watching Rhode Island's punter, Oliver Graybar, successfully (even at the cost of a 17-yard flub) trying to keep the ball out of the hands of Shelton-Mosley, who last year had averaged a spectacular 19.0 yards on punt returns. A 57-yard Harvard drive took up almost six minutes and produced a 35-yard Smart field goal. Rhode Island then made a quarterback switch, from sophomore Wesley McKoy (who had been victimized by several drops) to senior Paul Mroz, who gave the Rams a spark. He led a 12-play, 55-yard drive in which he ran the final yard into the end zone on the last play of the half.  Justin Rohrwasser converted. Harvard 24, Rhode Island 7.
Any Rams hopes that Mroz had built momentum evaporated with Harvard's initial second-half drive. It lasted only 2:33, and was highlighted by two big runs, Smith's for 22 yards and Viviano's for 21. On first-and-goal from the Rhode Island nine, Viviano hit backup H-back Jack Stansell '18, who reached the one-yard line, was tackled by Rhode Island defensive back Ahkema Evans, and fumbled into the end zone—where the ball was covered by Barann for a Harvard touchdown. The conversion, however, was blocked. Harvard 30, Rhode Island 7.
Rhode Island went three-and-out, whereupon Harvard traveled 79 yards in 11 plays for a score. The touchdown showed off Viviano's arm strength and touch: it was an 18-yarder that he fitted in beautifully to Firkser in the right corner. Smart kicked the point. Harvard 37, Rhode Island 7.
Mroz kept flinging, directing the Rams to a touchdown early in the fourth quarter. But Harvard had too much firepower. A 34-yard kick return by Alex LaPolice '19 set the Crimson up at its 45. For his final act of the day, Viviano took the Crimson the remaining 55 yards, the highlight being a 36-yard hookup to Shelton-Mosley. Running back Van Johnson III '17 tap-danced the final yard into the end zone. (Well, not really tap-danced, but readers of a certain age will get the reference to the actor and song-and-dance man from Hollywood's Golden Age.)  This time, Jake McIntyre '20 took care of the point after. Harvard 44, Rhode Island 14.
Viviano's work for the evening was done. The next time the Crimson had the ball, backup Tom Stewart '19 masterminded a 13-play, 76-yard drive. Evoking memories of Stanton, running back Dallas Schray '17 bolted through a mammoth hole for a 17-yard score, which was followed by McIntyre's point-after. Rhode Island's third quarterback, Jordan Vazzano, took the Rams to a late touchdown that made the final score 51-21.
It was about all you could want from an opener. Now comes football in earnest: an Ivy League road game that should be more revealing.
Weekend Roundup

Brown 35, Bryant 27
St. Francis (Pa.) 13, Columbia 9
Cornell 24, Bucknell 16
Dartmouth 22, New Hampshire 21
Lehigh 49, Penn 28
Princeton 35, Lafayette 31
Colgate 55, Yale 13
coming up: Next Saturday, Harvard hopes to achieve the Ocean State exacta for the second consecutive year when it plays at Brown, the Ivy opener for both teams. Kickoff: 2 p.m. (The game will be broadcast on WXKS 1200 AM, 94.5 FM-HD2 and WHRB-FM 95.3, and televised on ONE World Sports and the Ivy League Digital Network.)  Harvard leads the series 83-30-2. Since the formation of the Ivy League in 1956, the Crimson is 41-19. Harvard has won the last five, including a 53-27 victory last year in Cambridge. 
All Ivy games this season will be played under an experimental rule meant to promote safety: kickoffs will be moved forward five yards, to the 40. The intent is to yield more touchbacks and fewer kickoff returns. League studies show that kick returns, despite being only 5.8 percent of total plays, account for 23.4 percent of concussions. A touchback on the kickoff will result in the ball being brought out to the receiving team's 20-yard line, rather than the 25.  These regulations are not being applied against non-Ivy foes.
the score by quarters 
| | | | | | | | | |
| --- | --- | --- | --- | --- | --- | --- | --- | --- |
| Rhode Island | 0 | 7 | 0 | 14 |   | — |   | 21 |
| Harvard | 21 | 3 | 13 | 14 |   | — |   | 51 |
Attendance: 12,167