Sports
From Crimson Madness to March Madness?
10.21.14
Introducing Harvard Hardwood, the Harvard Magazine basketball report
On Friday evening, October 17, Crimson Madness—a kickoff event to celebrate the start of the Harvard men's basketball team's fall practices—began in normal enough fashion. Shortly after 6 p.m., head coach Tommy Amaker walked onto the court at Lavietes Pavilion and welcomed the crowd. Having led the Crimson to four consecutive Ivy League championships and opening-round victories in the last two NCAA tournaments, Amaker emphasized how much he has enjoyed the team's "amazing ride." He also lauded Harvard fans for creating one of the best home-court environments in college basketball—an advantage, he emphasized, that is second to none. Amaker then yielded the floor to Willie Maye, the Boston Celtics' in-arena host and the guest emcee, who introduced the 17 members of the 2014-2015 Crimson team.
For the rest of the evening, something unusual happened. While his players competed in slam-dunk and three-point shooting contests, and while his assistants coached the intra-squad scrimmage, Amaker spent most of the night leaning against the back wall of the gym with his arms folded across his chest. If you had not seen his pre-game speech, you might have thought that Harvard's coach—who eschewed his typical game-day attire of a sports coat and slacks for a white Nike polo and black sweatpants—was just another fan.
But make no mistake: Crimson Madness was a bellwether for how Amaker has transformed a Harvard program that had never won an Ivy League championship before his arrival in 2007. It also provided Amaker and others a valuable (albeit preliminary) barometer of whether this year's team—which some prognosticators have ranked as high as twentieth in pre-season national polls—could go where no Harvard squad has gone before: the second weekend of the NCAA tournament.
A Program Transformed
A quick glance around Lavietes signaled just how much has changed during Amaker's tenure. During his first season, home games attracted as few as 800 fans, and opponents' supporters often outnumbered and outshouted the home crowd. But on this Friday night, Lavietes (capacity 2,195) was roughly two-thirds full—including a packed student section and a substantial swath of Cambridge residents. Even more Harvard hoops enthusiasts—including former captain Laurent Rivard '14—tuned in to watch the event on ESPN3: the first time Crimson Madness (now in its fourth year) was televised.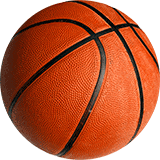 Harvard Hardwood
Follow Harvard Magazine's coverage of basketball
throughout the 2014-2015 season.
Sign up here for basketball updates via e-mail.
More subtle evidence of the program's transformation came from a conversation that occurred before the event in the glass-encased lounge overlooking the court. Just after 5:30 p.m., Amaker was chatting with Randall Kennedy, Klein professor of law, and Jared Sullinger, a power forward for the Celtics. Harvard's coach had tabbed both men to serve as judges in the slam-dunk contest. Kennedy, who also serves as the team's faculty adviser but identifies tennis as his main sport, wanted guidance from Sullinger about what qualified as a good dunk. (The key factor? Degree of difficulty.) In what may have been a first, an esteemed Harvard law professor was seeking adjudicatory advice from a 22-year-old professional basketball player.
Yet the most powerful illustration of Harvard basketball's metamorphosis was the on-court athleticism. In the first round of the dunk contest, sophomore power forward Zena Edosomwan lined up teammates Chris Egi '18 and Charlie Anastasi '15 just in front of the basket. The two forwards are six feet nine and six feet six, respectively; but Edosomwan leaped over both and threw down a one-handed flush. Although the six-foot-nine power forward lost to teammate Agunwa Okolie '16 in the competition's final round, his opening-round flourish punctuated one of the night's biggest themes: as Constance Martin '82, a longtime season-ticket holder with her father, Gordon Martin '57, observed, "This is not your grandfather's Harvard basketball team."
Assessing the Squad
Crimson Madness also provided an initial opportunity to gauge the strengths and weaknesses of this year's squad.
One of the biggest questions heading into this season is who will replace Rivard, the six-foot-five guard who spent the last four years stretching opponents' defenses en route to sinking the most three-pointers in Harvard history. If Friday is any indication, the answer is second-year player Corbin Miller '15 ('17). A six-foot-two guard, Miller made 45.6 percent of his three-point attempts as a freshman in 2011-2012 but spent the last two years away from Harvard and basketball on a Mormon mission. On Friday, he captured the three-point shooting contest by sinking 10 of 15 shots and then drained three three-pointers in scrimmage. After the game, Miller likened his re-acclimation to three-point shooting to "riding a bike."
Another concern is what to expect from senior center Kenyatta Smith. During the second half of the 2012-2013 campaign, the six-foot-eight big man emerged as a force in the paint. For example, in Harvard's upset of New Mexico in the 2013 NCAA tournament, he notched 10 points and seven rebounds. But last year, Smith suffered a stress fracture in his foot and played in only one game. In his return on Friday, he looked spry, grabbing a game-high 10 rebounds and scoring a team-high 11 points to help his black squad defeat the crimson team 36-27 in the 20-minute scrimmage. Along with co-captain Steve Moundou-Missi '15 and Edosomwan (who led the crimson squad with 11 points in the scrimmage), Smith appears ready to help anchor a frontcourt that boasts exceptional depth..
Although Miller and Smith emerged as bright spots, there's a limit to how much one can glean from Friday's event. The team had only practiced thrice beforehand; both teams knew the exact sets the other was running; and with the players divided evenly between the two squads, it is unlikely that Harvard will use many of the lineups fans saw on Friday night.
Thus, as the team prepares for its first game on November 14 against MIT, uncertainty and challenges abound. One priority, according to junior point guard and co-captain Siyani Chambers, is improving defensively. With the graduation of Brandyn Curry '14, another is identifying someone who can share the ball-handling responsibilities with Chambers, who registered six assists in the scrimmage. One candidate is Wesley Saunders '15, the reigning Ivy League Player of the year, who tallied four points on Friday night; another is his classmate, Alex Nesbitt, who started the scoring with a deft floater in the lane. Yet another imperative is how quickly Harvard's freshmen—including Egi, a highly touted power forward, and Andre Chatfield, another strong three-point shooter—will internalize Amaker's system and make the transition to the college game.  
The Weight of Soaring Expectations
Xs and Os aside, the largest question facing Amaker and this year's squad is how they will respond to the weight of unprecedented expectations. Amaker often says that the team judges progress by its internal standards, but remaining centered will be difficult because external anticipation is at an all-time high. "At this point, people expect the team to win the league," said Juliet Spies-Gans '15, the men's basketball beat writer and sports chair for The Harvard Crimson. "So it's not, 'Can they get to the tournament? Or just win a game once they're there?' It's, 'Can they get to the Sweet 16?'"
Whether this team will get that far, of course, remains to be seen. But people would not even be having this conversation were it not for the changes that Amaker has wrought since he arrived seven years ago. On Friday night, he certainly was not just stepping back so that his players and staff could enjoy the spotlight; he was also watching closely for ways to help his team improve. Because after last year's seven-point loss to Michigan State in the NCAA tournament's Round of 32, he, too, is deeply attuned to the Crimson and March Madness.