Harvard Squared
Extracurriculars
Events on and off campus during September and October


Seasonal | Lectures | Nature and Science | Exhibits and Events | Music | Theater
Seasonal
Ingmar Bergman Centennial
www.hcl.harvard.edu/hfa/bergman.html
The Harvard Film Archive, Brattle Theatre, and Coolidge Corner Theatre celebrate the filmmaker and his "naked pursuit of the most profound metaphysical and spiritual questions." Highlights include screenings of Autumn Sonata, with a visit by actress and Bergman muse Liv Ullmann, and of Wild Strawberries, shown at sundown in Mount Auburn Cemetery. (August 31-October 14)
Boston Book Festival
www.bostonbookfest.org
This free, day-long fête features 200 authors, children's activities, and an outdoor dance party. Copley Square. (October 13)
Lectures
Mahindra Humanities Center 
www. mahindrahumanities.fas.harvard.edu
Nobel Prize-winning writer J.M. Coetzee visits campus to receive The Mahindra Award for Global Distinction in the Humanities, and to read from his work. The event is free and open to the public, but tickets are required. Sanders Theatre. (October 17)
Radcliffe Institute for Advanced Study 
www.radcliffe.harvard.edu

Schlesinger Library 75th Anniversary Celebration
Singer/songwriter Shaina Taub performs music from her new show about the life and work of Alice Paul, author of the original Equal Rights Amendment, followed by a panel discussion. Knafel Center. (October 29)
Nature and Science
The Arnold Arboretum
www.arboretum.harvard.edu
In Continuation: Seasons at the Arboretum, Cambridge-based photographer Jim Harrison, a longtime contributor to this magazine, captures nature as a "living, ever-changing laboratory in which to explore the simple but fundamental act of observation." (Through October 2)
Spotlight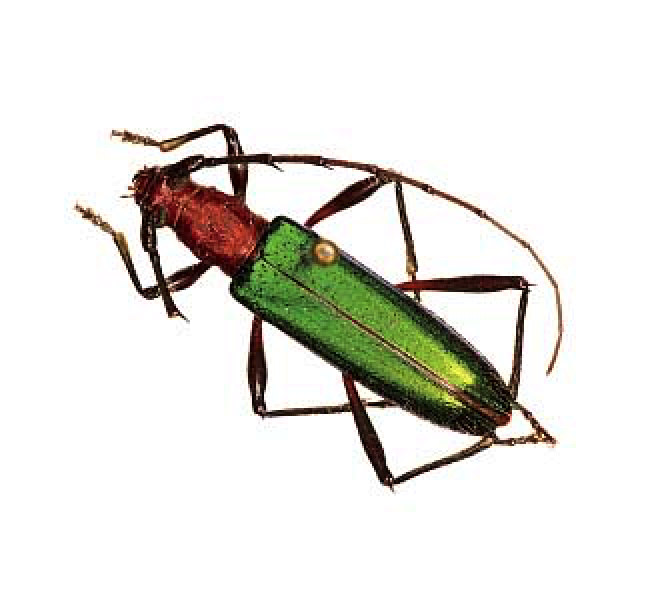 Photograph courtesy of the Harvard Museum of Natural History
Something bugging you? Head to the Harvard Museum of Natural History to marvel at The Rockefeller Beetles. The largest order (Coleoptera) of insects, beetles have been honored, eaten, and studied since ancient times. They also comprise a full quarter of the planet's animal species, says Brian D. Farrell, entomology curator at the University's Museum of Comparative Zoology (MCZ), which holds 7.5 million insect specimens—among the largest collections in North America—including four million beetles.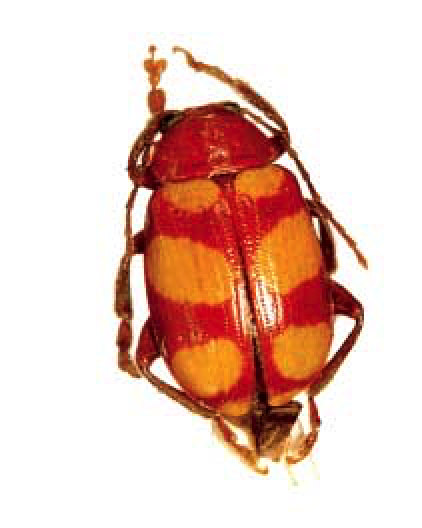 Photograph courtesy of the Harvard Museum of Natural History
Those on display starting this fall are part of the 150,000-beetle private collection of David Rockefeller '36, G '37, LL.D. '69, that was donated to the MCZ after he died last year. In the course of nine decades, the prominent banker and philanthropist, a longtime Harvard supporter and former Overseer, also amassed insects, primarily beetles, from across the globe, such as the "rare and nearly impossible-to-obtain Brazilian specimens," Farrell says.
Rockefeller and Farrell had met and shared their fascination with these adaptable, industrious creatures, which come in a mind-boggling array of colors and sizes—and have been trained to fight, coveted as pets, and turned into jewelry and religious totems. Beetles speak to the "extraordinary variety and organization of nature," Farrell said of Rockefeller's penchant during a speech last year: "He saw what Darwin saw: evolution in action." Collecting any natural object, Farrell added, offers that "discovery of the meaning in everything."
Harvard Museum of Natural History
http://hmnh.harvard.edu
Opens October 20
Exhibits and Events
Harvard Ceramics Program
https://ofa.fas.harvard.edu/ceramics
The In-Between. Signature ceramicware and illustrated storytelling by New Bedford-based potter and educator Seth Rainville, among the 2017-2018 artists-in-residence. (August 27-September 30)
Harvard Art Museums
www.harvardartmuseums.org
Mutiny: Works by Géricault looks at some 40 works by Romantic-period artist Théodore Géricault. (Opens September 1)
Animal-Shaped Vessels from the Ancient World: Feasting with Gods, Heroes, and Kings highlights nearly 60 ornate objects used for social or ceremonial functions. (Opens September 7)
Houghton Library
https://houghton75.org/exhibitions-list
Through prints, playbills, and scripts, Stage Fright: Or the Fate of Frankenstein reveals how nineteenth-century playwrights transformed Mary Shelley's original vision of her "monster." (Opens September 1)
The Harvard Map Collection's 200th Anniversary
www.harvardmaps200.org
From hand-drawn surveys of nineteenth-century Bavaria and Japanese charts from World War II to bird's-eye images taken by camera-toting pigeons, Follow the Map: The Harvard Map Collection at 200 (open through October 27) reflects timeless efforts to chart the universe. A symposium on the history and future of collecting, researching, and teaching with cartographic materials is also set for October 25-26. Pusey Library.
Davis Museum
https://www.wellesley.edu/davismuseum
New shows include: Christiane Baumgarten: Another Country (monumental woodcuts and prints by the German artist); A Critical Eye: James Gillray and the Art of Satire (the influential political cartoonist harpooning Napoleon-era Britain); and Sky Hopinka: Dislocation Blues (the short film captures unheralded scenes from the 2016 Dakota Access Pipeline protests at Standing Rock). (All exhibits open September 21)
deCordova Sculpture Park and Museum
www.decordova.org
Lived Space: Humans and Architecture explores psychological and physical attachments to our built environments through works by more than 25 artists, including Walker Evans, Sarah Malakoff, and Arno Rafael Minkkinen. (Through September 30)
Fuller Craft Museum
www.fullercraft.org
Uneasy Beauty: Discomfort in Contemporary Adornment. Some 75 examples of wearable art that test the limits of endurance and potentially provoke candid conversations. A curatorial lecture, reception, and fashion show (in partnership with the Massachusetts College of Art and Design) are slated for October 13. (Opens October 6)
Fruitlands Museum
www.fruitlands.thetrustees.org
More than 50 romantic depictions of America are on display in A New View: Landscapes from the Permanent Collection. (Through November 5)
Music
Isabella Stewart Gardner Museum
www.gardnermuseum.org
The Boston debut of Russian violinist and violist Sergey Malov, playingthe intriguing violoncello da spalla, a small cello held like a guitar and played high against one's chest. (September 30)
Sanders Theatre
www.boxoffice.harvard.edu
The Harvard Wind Ensemble, Saturday Jazz Band, and Harvard University Band join forces for the annual Montage Concert. (October 12)


Theater
American Repertory Theater
www.americanrepertorytheater.org
Singer, actress, and comedian Tori Scott sails into town for a one-night cabaret performance of her signature pop-torch-satirical songs. Oberon. (October 11)